Hemp Seed Body Mist - Beach Daze 8oz

Refresh your skin with a light spritz of our fragrant Hemp Seed Body Mist. This light, seductive spray uses hemp seed oil and botanicals to keep your skin hydrated and smelling fresh. It's a perfect companion on a hot day!
KEY BENEFITS:
Hydrates and moisturizes skin
Calms and soothes sensitive skin
Balances and refreshes the skin
Protects and helps maintain healthy skin
Scent - Coconut Water + Pineapple
SIZE: 8 oz
Our Hemp Seed Body Mist is a fragrant, refreshing sprays that moisturizes and invigorates your skin. Made of hemp seed oil and natural botanical extracts, this spray packs a variety of nutrients including antioxidants, vitamins, and essential fatty acids that all work together to protect the skin and maintain a healthy, youthful look. This alcohol-free mist can also be used to refresh linens and carpets or as a lightweight perfume. You can toss it in the fridge and bring it out on a hot day for a cool blast of freshness.
For additional moisture, we like pairing Hemp Seed Body Mist with Hemp Seed Hand & Body Lotion for hydration that is both lightweight and effective.
Giving Back
As part of our commitment to the planet, Hemp Seed products are 100% Vegan, Cruelty-Free, and made in a solar powered facility in California. A percentage of every sale is donated to the nonprofit, Get Together Foundation, to help further their efforts in helping the homeless community and doing their part to help make the world a better place.
The Benefits of Hemp Oil
A result of cold-pressing hemp seeds, Hemp Seed Oil, or often referred to as "hemp oil", boasts several benefits when applied to skin, including excellent ability to moisturize and soothe. Additionally, hemp oil has anti-aging properties and is said to help reduce fine lines and wrinkles.
Canada-wide Shipping

Same-day Shipping

Secure Checkout
Love this?Check out these as well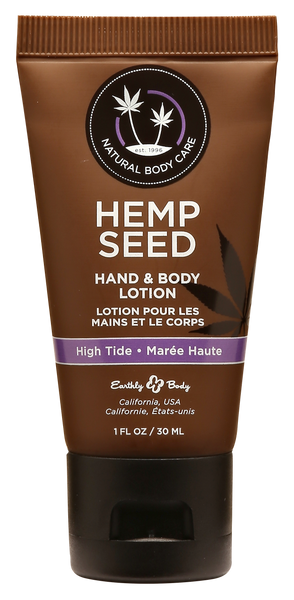 Hemp Seed