Hemp Seed Massage Oil - Dreamsicle

Don't settle for a boring, bland massage oil when you can indulge with our Hemp Seed Massage Oil. It's specially crafted with the finest of natural ingredients and comes in a variety of scents that suit any mood.
KEY BENEFITS:
Provides superior slip without leaving a greasy residue
Softens skin and promotes strength with nourishing vitamins
Soothes irritated and sensitive skin
Helps skin regain elasticity and suppleness
Scent - Tangerine + Plum
SIZE: 2 oz or 8oz
Our Hemp Seed Massage Oil is a 100% natural blend of essential oils (including hemp, almond, grape seed, apricot and vitamin E) and provides a slick, professional glide. Better yet, this nutrient-rich formula absorbs into the skin for deep conditioning and moisturizing without a greasy residue. Whether you choose unscented or one of our exotic fragrances, you won't need (or want) to wash it off.
Being made from natural oils, Hemp Seed Massage Oil makes this perfect for even the most sensitive skin. For those skin types that are particularly picky with fragrances, our Massage Oil also comes in an Unscented version to ensure there is something for everyone.
Giving Back
As part of our commitment to the planet, Hemp Seed products are 100% Vegan, Cruelty-Free, and made in a solar powered facility in California. A percentage of every sale is donated to the nonprofit, Get Together Foundation, to help further their efforts in helping the homeless community and doing their part to help make the world a better place.
The Benefits of Hemp Oil
A result of cold-pressing hemp seeds, Hemp Seed Oil, or often referred to as "hemp oil", boasts several benefits when applied to skin, including excellent ability to moisturize and soothe. Additionally, hemp oil has anti-aging properties and is said to help reduce fine lines and wrinkles.
Canada-wide Shipping

Same-day Shipping

Secure Checkout
Love this?Check out these as well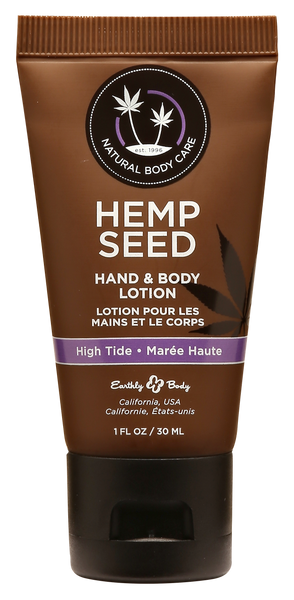 Hemp Seed