Enrich your skin further with our Miracle Oil Tea Tree Creme. Taking inspiration from one of our best-selling Hemp Seed products, and adding the amazing properties of Miracle Oil gives us this luxurious, soothing cream to combat a number of minor skin irritations.
KEY BENEFITS:
Smooths rough patches
Helps improve skin's appearance
Nourishes and protects
Calms minor skin irritations
SIZE: 4 oz
Our Miracle Oil Tea Tree Crème combines the rich, deeply moisturizing features of our beloved Skin Butter with the beneficial properties of our Miracle Oil. Infused with natural oils like tea tree and hemp seed oil, this cream provides intense hydration and protection to keep skin smooth and soft, even on the dry, rough patches. This Miracle Oil Tea Tree Crème has the same soothing and calming properties as the oil, which helps with dry skin conditions and minor irritations. Light and gentle enough to use on face and body.
Giving Back
As part of our commitment to the planet, Hemp Seed products are 100% Vegan, Cruelty-Free, and made in a solar powered facility in California. A percentage of every sale is donated to the nonprofit, Get Together Foundation, to help further their efforts in helping the homeless community and doing their part to help make the world a better place.
The Benefits of Hemp Oil
A result of cold-pressing hemp seeds, Hemp Seed Oil, or often referred to as "hemp oil", boasts several benefits when applied to skin, including excellent ability to moisturize and soothe. Additionally, hemp oil has anti-aging properties and is said to help reduce fine lines and wrinkles.
Canada-wide Shipping

Same-day Shipping

Secure Checkout
Love this?Check out these as well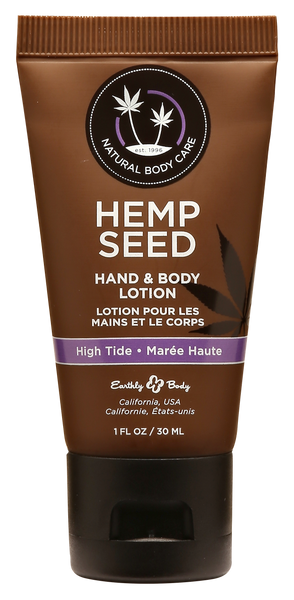 Hemp Seed