UberChic Plate - Holiday Spirit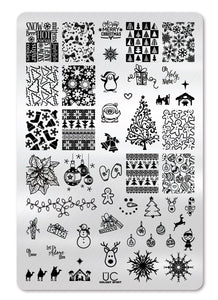 Holiday Spirit (formerly Christmas-01)*
Bring on the ho ho ho-lidays! We've pulled out all the stops when we created this cheery nail stamp plate. Celebrate the Christmas season in style and invite Rudolph and gang to hang out on your nails! Our Christmas nail art plate is perfect for getting in the sweater-weather and hot cocoa mood (because that IS a thing) and make every mani a festive one. Find inspirational Christmas-themed nail art images galore on this plate and use it again year after year. So get some snowflakes and your favorite reindeer - and say "Merry Christmas" on your nails. You won't believe the amount of holiday nail art ideas you can create with just this plate all by itself! 
Some of the designs included:
Christmas, bow, a very merry Christmas, snowflake, snowflakes, cookie-cutter, penguin, present, oh holy night, Santa Claus, heart, tree, manger, nativity, bells, poinsettia, ice skate, ugly Christmas sweater, Christmas sweater, Christmas lights, Christmas light, gingerbread, mittens, snowman, present, candy cane, elf, ornament, let us adore him, oh come, three wise men, reindeer

Technical stuff:
The size of this plate is 9.5 cm by 14.5 cm and it has coordinating single images down the center and a few on the sides. Most designs are 17 mm x 21 mm and are built to cover edge-to-edge on even the largest natural nail size. Small nails left out? Never! Our designs are crafted to not be so overwhelming or large that you can't see what is on your nail - even if it's tiny!
The designs are engraved on high-quality stainless steel and can be used over and over again - never wearing out. 
*Please note: We renamed our first two Christmas plates - we felt they stood on their own so well they deserved their own unique titles that spoke to the heart and theme of each plate. Right now with our current stock you will get one of the two titles but do not fear: designs have NOT changed at all from Christmas-01 original plate - just the title!
Canada-wide Shipping

Same-day Shipping

Secure Checkout
Love this?Check out these as well
Brushes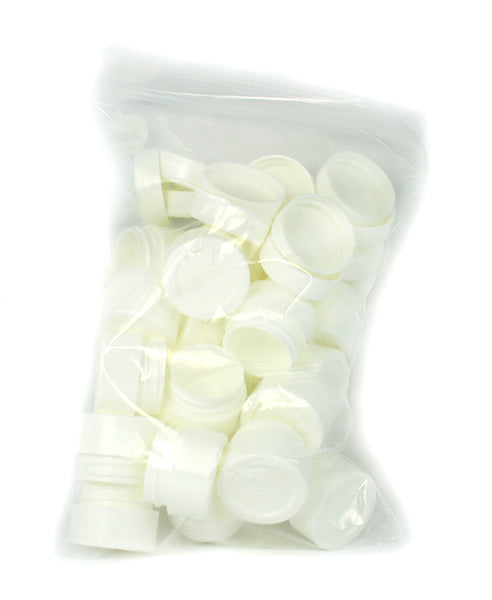 Nail Art