UberChic Plate - Wild Luxury: Cold Blooded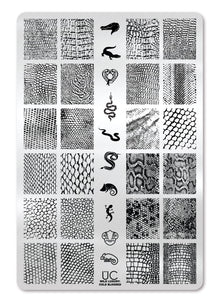 Wild Luxury: Cold Blooded
There is just something so awe-inspiring about wild animals, especially ones that slither and slink. We tried to capture that rare beauty in our all-new Wild Luxury plate. This plate's designs were taken from ACTUAL skins - ok that sounded bad - from hi-res PHOTOS of actual skins - from very alive, very happy animals in the wild. No animals were hurt in the making of this gorgeous plate. Or any of our products for that matter! We took textures from reptiles like Chameleons, Crocodiles, Alligators, and too many snakes to list to make up one of the most unique animal print plates you'll ever see. We wanted the beauty you see from these patterns to look and feel like the real thing so we went to the source instead of trying to fabricate it on our own. That source being a high res photo –again. We love these beautiful, cold-blooded beasts!
Some of the designs included:
wild, print, prints, wild animal, animal, animals, cold blooded, alligator, alligators, crocodiles, crocodile, chameleon, chameleons, reptiles, reptile, beast, snake, cobra, lizard, skin, python, snakeskin, scales
Technical stuff:
The size of this plate is 9.5 cm by 14.5 cm and it has coordinating single images down the center and a few on the sides. Most designs are 17 mm x 21 mm and are built to cover edge-to-edge on even the largest natural nail size. Small nails left out? Never! Our designs are crafted to not be so overwhelming or large that you can't see what is on your nail - even if it's tiny!
The designs are engraved on high-quality stainless steel and can be used over and over again - never wearing out.
Our nail art designs can be applied using nail polish, a stamper & scraper. Watch and learn how to stamp by visiting our How To Pages


Canada-wide Shipping

Same-day Shipping

Secure Checkout
Love this?Check out these as well
Brushes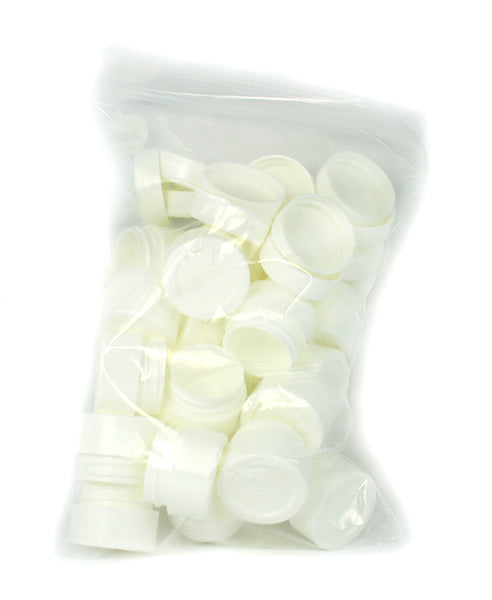 Nail Art